CoinDCX Review 2023: Is CoinDCX a Reliable Indian Crypto Exchange?
If you've been trading cryptocurrencies for a while or are just getting started, you've probably heard of CoinDCX. If you are reading this article, it is likely that you are considering using this platform. So, without further ado, let's get started with the CoinDCX review.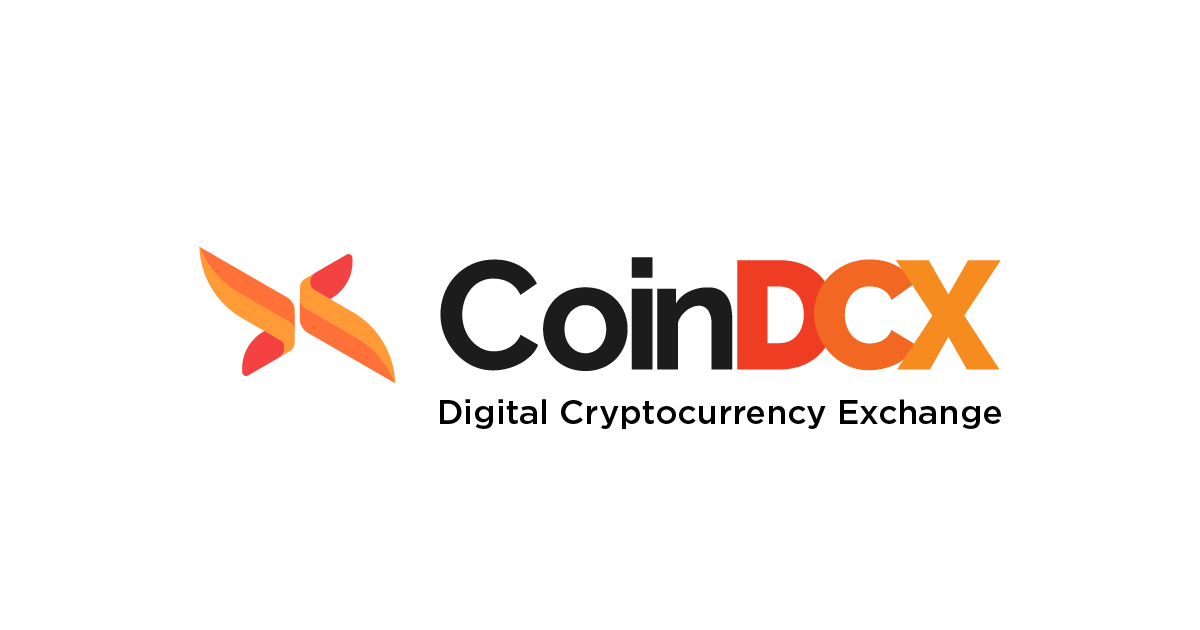 CoinDCX is a reputable Indian cryptocurrency exchange that allows you to purchase cryptocurrency in Indian rupees. You can use INR to buy BTC, ETH, or any other altcoin. In this post, we reviewed CoinDCX to help you decide whether you should use this crypto exchange to buy or sell cryptocurrency.
CoinDCX Overview
CoinDCX is a cryptocurrency exchange platform that supports over 200 different cryptocurrencies. It is based in Singapore and has been in operation since 2018. The CoinDCX office in India is in Mumbai. CoinDCX is available on both web and mobile app platforms. DCX mobile application is available for both Android and iOS mobile devices. Neeraj Khandelwal and Sumit Gupta are the founders of the company.
The fact that CoinDCX offers numerous cryptos such as Bitcoin, Ethereum, and many other altcoins is their unique selling point. It means that different altcoin traders will be able to use this platform without having to look elsewhere. This, however, comes at a cost.
Polychain, Bain Capital Ventures, and 100x Ventures are among the current top investors in CoinDCX. CoinDCX has ten investors in addition to these three major ones. In the year 2021 CoinDCX became a unicorn startup in India.
About CoinDCX Crypto Exchange Founders
Sumit Mishra is the Chief Executive Officer (CEO) and co-founder of CoinDCX. He received his undergraduate and postgraduate degrees from IIT Bombay in India. He invented and launched ListUp, the first location-based online marketplace, which grew to become a multimillion-dollar start-up within a year of its inception.
Neeraj Khandelwal is CoinDCX's Chief Technology Officer (CTO) and another co-founder. He is in charge of CoinDCX's overall technological development, having graduated from IIT Bombay, India in 2012 with a bachelor's degree in Electrical Engineering.
The CoinDCX team is made up of experts as well as professionals from the technology, software, and financial industries.
How do I sign up for CoinDCX Crypto Exchange and open a cryptocurrency trading account in India?
Step 1: Go to the Website.
To open an account, go to the CoinDCX website and click the Register button to begin the signup process. The register button is located in the upper-right corner.
Step 2: Complete the sign-up form.
You must enter your name, email address, phone number, and other information. After filling them out, select the signup option.
Step 3: Verify Your Email and Phone Number
Check your email inbox for the verification code that you will receive from the DCX team for email verification. An OTP will be sent to your registered mobile number to verify your phone number.
Step 4: Bank Account Verification
Add your bank account and verify it with a 12-digit UTR number you will receive after entering the necessary bank information.
Step 5: Verification of KYC
The CoinDCX login procedure is straightforward. Log into your account to begin the KYC verification process. If you have all of the required KYC documents, the process is simple. To finish the process, you must upload images of two documents:
Pan Card: This is a required document that you must upload.
Identity Card: Aadhar Card, Voter Id Card, or Passport. Both the front and back should be uploaded.
CoinDCX Features
Users can choose from a variety of advanced trading options on the cryptocurrency exchange. Users can access Trading View charts, limit orders, market orders, and order books. For the majority of their trading pairs, CoinDCX users trade on order books provided by Binance, Huobi, or HitBTC. Bitcoin and major altcoins can be purchased in INR, USDT, and BTC.
Margin Trading is available to crypto traders on CoinDCX, with leverage ranging from 1x to 10x on over 250 trading pairs. Additional order types available through this interface include stop-limit orders, bracket orders, and trailing stop-loss orders.




One of the reasons I prefer CoinDCX over WazirX and other exchanges is the ability to trade on margin. The user interface is straightforward. Shorting BTC and altcoins on CoinDCX can make you a lot of money in a bear market.
The platform offers advanced future contacts with greater leverage, up to 20x in major markets. CoinDCX does not have its own futures exchange and instead relies on third-party future contracts from OKEx that can be traded through their interface. They also support Bit-future MEX's contracts. Anyone interested in playing with more leverage can try CoinDCX futures.
Crypto lending, as the name implies, is a new type of investment. Lending cryptocurrencies means that investors confer their cryptos to borrowers at a fixed interest rate. CoinDCX lending services are safe and convenient. You can lend for a minimum of 3 days with just one click. The maximum annual interest rate is also 16.25 per cent.
Staking is an activity in which a user locks cryptocurrencies in exchange for rewards. It is comparable to mining. The CoinDCX platform allows users to stake services for passive income. To begin staking, simply register, hold a minimum balance of the supported cryptocurrencies, and be eligible for rewards.
What are the CoinDCX fees for trading, depositing, and withdrawing?
Trading Fees
The platform charges fees on each and every transaction that the user makes, and is known as a trading fee. CoinDCX levies are based on the maker-taker fees that range from 0.04% and 0.06%. The exact fee is dependent on the club, to which the user belongs.
Fees for Withdrawals
The platform charges approximately 0.001 BTC (Bitcoin) for each BTC withdrawal. When compared to industry standards, this is extremely high; the average industry standard for withdrawal fees is around 0.0006 BTC per BTC withdrawal. Withdrawal fees at CoinDCX are 60% higher than industry standards. Withdrawals in fiat currency, INR, are free.
Deposit Charges
Users can deposit INR into their accounts immediately, whereas cryptocurrencies may take up to 30 minutes. It may take up to 6 hours for INR withdrawals to be transferred to their bank account, whereas crypto withdrawals to the user's wallet take only a few minutes.

Customer Service: How good is the customer service at CoinDCX Crypto Exchange?
CoinDCX claims to have one of the best customer service departments, which has contributed to its growth and development. They offer excellent customer service 24 hours a day, seven days a week. As a result, users in different time zones do not have to worry about customer service. Onboarding, INR management, and ticketing are also available around the clock.
Their telegram chat time is currently between 06:00 AM and 11:00 PM.
The customer service phone number is not available. However, users can contact them at
[email protected]
if they have any further questions. It takes 3-5 days to resolve the ticket.
Currently, in 2021, we can see a lot of complaints on the CoinDCX exchange's Twitter page due to the rapid growth of the exchange and a large influx of users.
Is CoinDCX a reliable cryptocurrency exchange in 2023?
CoinDXC has a number of popular features that users look for in a cryptocurrency exchange platform. Beginners, intermediate, and advanced traders can all use it; however, experienced traders may prefer the various trading options. CoinDCX, in my opinion, is one of the most trustworthy Indian exchanges for buying and selling cryptocurrency in India.
They've been in this business for a long time. They have received funding from top-tier venture capitalists. WazirX appears to be the closest CoinDCX competitor in India.
With the information provided above, you will be able to determine whether CoinDCX is worth your time and money. You can also easily compare these factors with other cryptocurrency trading platforms to see which one will benefit you the most.